GET HYPNOTIZED AND HAVE A BLAST!!
If you are looking for an evening out where the ENTIRE FAMILY can relax and have a good time??  YOU HAVE FOUND IT!   Comedy Hypnosis with Guy Michaels is a Las Vegas quality hypnosis stage show WITHOUT the raunchy or suggestive activities that are often found in Las Vegas.   Guy Michaels has worked tirelessly to bring you, your family or group, a show that will make you laugh until you cry and also where you do not ever have to worry about what the kids may be exposed too.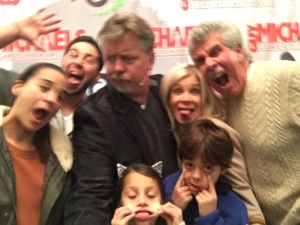 "I am asked all the time if this is a kid friendly show"said Guy Michaels in a recent interview. "I have designed this show to be not only kid appropriate but kid fun as well!  You have to be 12 years old or older to go on stage to be hypnotized… however, kids younger than 12 can get hypnotized right from their seats!" says Mr. Michaels.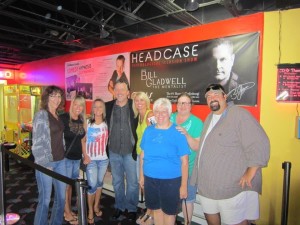 Comedy Hypnosis with Guy Michaels is the ONLY show in the Great Smoky Mountains where the audience is 100% the stars of the show!  " The show is not about me at all… it's about the audience!  I serve only as a guide on this journey through YOUR imagination!"  "Honestly… it has been known to cause some issues when you have an audience full of people who simply want to watch someone else!" – Said Michaels.  'Remember, when you come to a hypnosis show… its ok to just watch… HOWEVER, the purpose of going to a hypnosis is to give it a try as well!"  "The more volunteers we have… the better the show for you"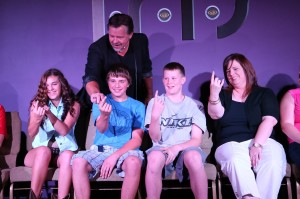 Tears of laughter will stream down your face as you watch members of your group do things you NEVER thought they would do!They might be laying on a sunny beach or driving their favorite race car!!!  No matter what they will be having FUN!!!   The Comedy Hypnosis with Guy Michaels show is unlike any other show in the Great Smoky Mountains because it is 100% dependent on volunteers!!  YOU WILL BE THE STARS at this show!  Getting hypnotized will not only allow you to be the star… you will have the most fun in the room!  Not only that, you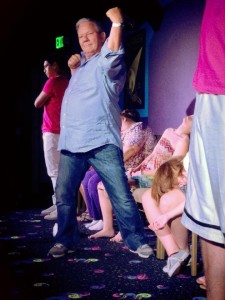 will be more relaxed and stress free than you have likely been in a long time!  So come on!!  Be the STAR of the show at Comedy Hypnosis with Guy Michaels!
Call 855.489.6424 for more information!   Or click HERE to purchase tickets!
Welcome to my Hypnotic Family!!

or call